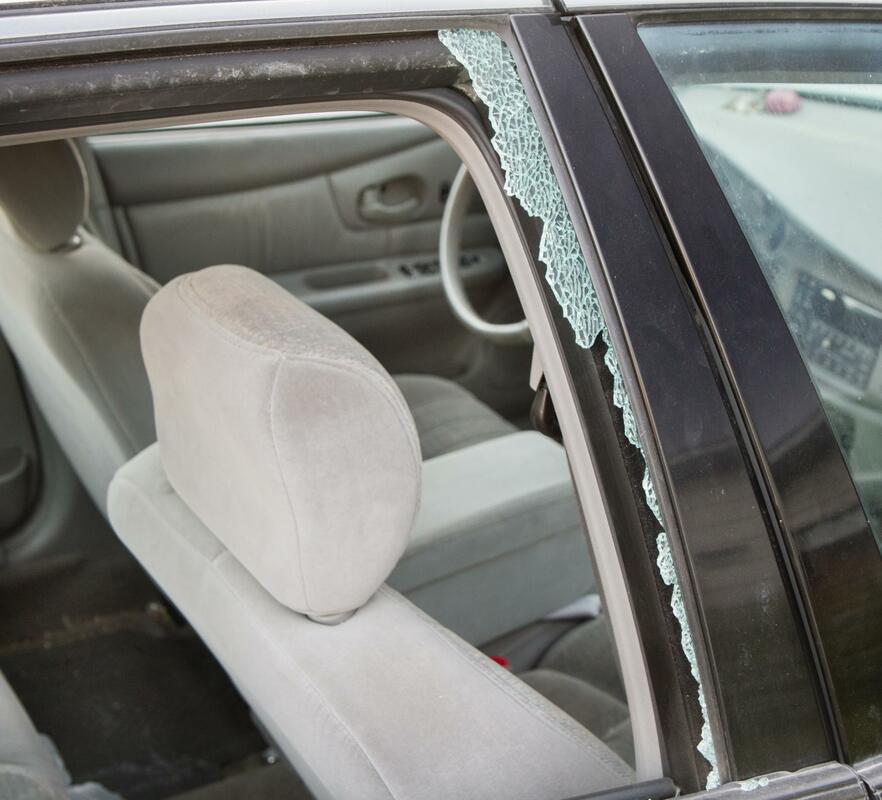 Soma homeowners frequently find themselves in need of a reputable auto glass repair company. Whether it's because they have a broken windshield or because their back window is shattered, you can't afford to take chances with your vehicle. The last thing that you want to do when your car is damaged is going through the hassle of renting a tow truck and paying out-of-pocket for repairs at the shop. That's why so many people choose Auto Glass Repair of San Francisco as their preferred auto glass repair provider – we offer convenient service from our mobile units and competitive prices too!  In addition, our technicians are certified to repair and replace all types of car windows. 
Contact us at (415) 358-6349 or fill out the contact form on this page to get free estimates.
Our Services Offered in Soma, California
We offer a variety of auto glass repair services which includes:
Power Window Repair
Power window repair is typically needed when the window regulator has failed or if there are broken pieces of plastic in the mechanism. A power window repair is typically a quick fix that can save you money by not having to replace your entire system and just repairing it.
Windshield Replacement
The most common type of auto glass replacement involves replacing windshields, which protect drivers from debris on highways, poor weather conditions, and other potential hazards while they drive their vehicles. The windshield covers the front end of the vehicle so it's no wonder why many people think this is one of our most important services offered. A cracked or shattered windshield will not only interfere with driver visibility but also increase the risk of injury due to flying debris.
Windshield Repair
We also offer windshield repair, which is a much cheaper alternative to replacing the entire system. Windshield repairs are typically done by injecting resin and rubber into small cracks or scratches to seal them up for safe driving conditions once more.  Windows that have only suffered surface damage can usually be repaired quickly and inexpensively with our services without having to replace them entirely.
Back Window Replacement
A broken back window will need replacement if the glass was shattered while you were traveling – especially when debris from accidents fly through windows- but this does not happen often because we use tinted auto glass panels on all of our vehicles so that your backs seats stay clean and unharmed! You'll just need back window replacement if your rear window is cracked or shattered.
Side Window Replacement
If you need side glass replacement, then this will be necessary if the panel has been broken by a rock on the freeway, for example. Side windows are responsible for deflecting air that would otherwise flow into and around the vehicle while it's being driven. The main reason why people get their sides replaced is that they've already had to repair one or more times before so now there's less integrity left.   
Mobile Auto Glass Repair Service
For those who live close to Soma proper and want an auto glass service closer than what we offer locally, our mobile auto glass repair services may just work out well. With our mobile auto glass repair service, we'll come to you and replace your windshield or any other window that needs attention. This is especially advantageous for those who are experiencing a break during rush-hour traffic.
Car Window Repair
As with all of our services, we also offer a car window repair service. Car windows that are cracked or shattered will need to be replaced due to safety reasons but a broken seal can also cause other issues such as water leaking in and accumulating inside your vehicle. This isn't an issue if you get it sealed up before any damage is done.
Location We Service
If you live in Soma, CA, or anywhere nearby such as Mission District, Potrero Hill, Lower Height, Chinatown, Belden Place, and many more we offer mobile auto glass repair services for your convenience. You can give us a call at (415) 358-6349 anytime during business hours if you'd like more information about our company's service plans.
Contact Auto Glass Repair of San Francisco Now
If you are looking for the most trusted auto glass repair company in the Soma, look no further than Auto Glass Repair of San Francisco. We've been repairing and replacing windshields for years, so you can count on us to get it done quickly and affordably. Give us a call at (415) 358-6349 or message us through the contact form on this page to get free estimates.